We are non-profit, so we are funded by donations. If you feel like you wish to support us, one way of doing so is by donating.
You can use the following bank infomation:
IBAN: DE 60 8405 0000 1505 0101 08
SWIFT-BIC: HELADEF1RRS
Rhön-Rennsteig-Sparkasse
or PayPal: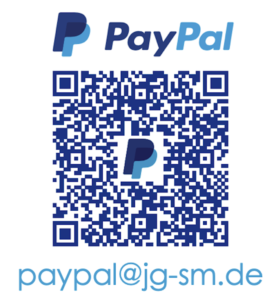 We appreciate your help!