Our website in English is currently under construction. Thank you for your patience!
We are Jesus-Gemeinde Schmalkalden e.V., an evangelical free church here in Schmalkalden, Germany. Our church started back in the 1990ies, when some of our brothers and sisters heart the call to live faith vividly, in unity and in a modern, fashionable manner. It is our mission to be a place where people can experience God, where they find new life and a personal relationship to Jesus Christ, so they can bring positive change to their environment.
YOU ARE WELCOME TO STEP BY!
We started back in 1996 and we feel great solidarity with all other Churches and free churches of our town.
We are an independent, registered association and we are funded by charitable donations. The work that we do is done by volunteers, who bring in all their hearts and love to serve God and other people.
You can find people from all generations in our church, however, we are still a very young, dynamic church with a strong emphasis on families.
In our church, GOD shall take the center stage, which is why we meet every Sunday to celebrate Sunday service. You are very welcome to join us!
There are also different small groups and hobby groups who come together during the week to work together, spend time together and foster their friendships.
See you there!
The Bible – is the word of God. We believe that it is true, good and applicable to our life.
Salvation – We believe that people are lost without God. We believe that God loves us like a father. And we believe that we can now come to God because of his son, Jesus Christ, who gave his life on the cross to save us from our sins. 
Baptism – We believe that there is eternal life for everyone who believes in Jesus Christ and that batism is our testimony of that life.
Holy Spirit – We believe that God wants to work in this world though us – by the power of the the Holy Spirit. We believe that the Holy Spirit gives us different gifts and thereby enables us to live a supernatural and powerful life.
Church – We believe that there is strength and significance in church for our modern times. We believe that it is vital for us Christians to meet on a regular basis in fellowship to worship God and pray for each other.
Calling – We believe that God has called us to bring in our individual talents and gifts so that we can be a light in this world and make a difference in society.

In 1996, our Pastor Mathias and his wife Ruth Schreiber, together with Ingolf and Verena Quiram heard God's calling to build a new church.
This church should be a place where the Holy Spirit was allowed to work freely and where people worshipped God.
They had been engaged in volunteer activities for many years then, until Mathias Schreiber gave up his job as therapist/coach in a sheltered workshop in 2018 to work as full-time pastor in our church.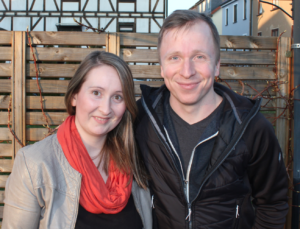 The next generation is already lined up. Samuel Butschkau is currently studying Theology in an extraprofessional Master programme. He and his wife Esther are gearing up for following Mathias and Ruth in leadership.
There are other people involved in the leadership of our church, who bring in their hearts and talents into all the different areas to serve God.
… is the highlight of the week!
We love to meet and to foster our friendships, but above all to praise GOD!
When: Sunday, 10:00 am

Where: Our church is located at
Asbacher Str. 2a, 98574 Schmalkalden, (old factory Hachelstein, 2nd floor)
This church is a place where EVERYONE shall FEEL AT HOME and may recharge their batteries!
Family inspires us and we start our services together – even the youngest may stay for the first couple of minutes. We love to praise God! Which we do by worship music backed by our band, so that everyone may experience God. There will be a motivating sermon and always an opportunity for prayers.
We are a modern church with a lot of young people, so we like the noisy, vivid and spontaneous rythms of life. See you there!
You are welcome to join us!
…kids and families are welcome!
If you want, your children can meet with our JGS KIDS, where some of our motivated brothers and sisters look after your kids, while you are joining the service. We have three different groups with games and story telling according to age.
All parents with babies may…
… come and sit in our baby area with baby playground, where they can listen to the sermon and prayers by the speakers. There is a glass wall so they can also see what is going on outside. We also have a little kitchen with a microwave, so that the toddlers may have some lunch there as well. And for the nursing mums we have a separated feeding area.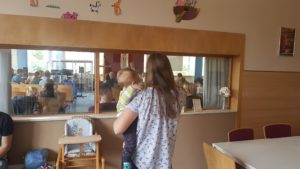 .
Meet with us & enjoy your time!
Feel free to stay a little longer after services, have a cup of coffee and fellowship together.
There are also a couple of options if you are looking for fellowship during the week. We need each other and we love to cultivate fellowship! Just scroll down to the next
section – We are sure you'll find some group that you like!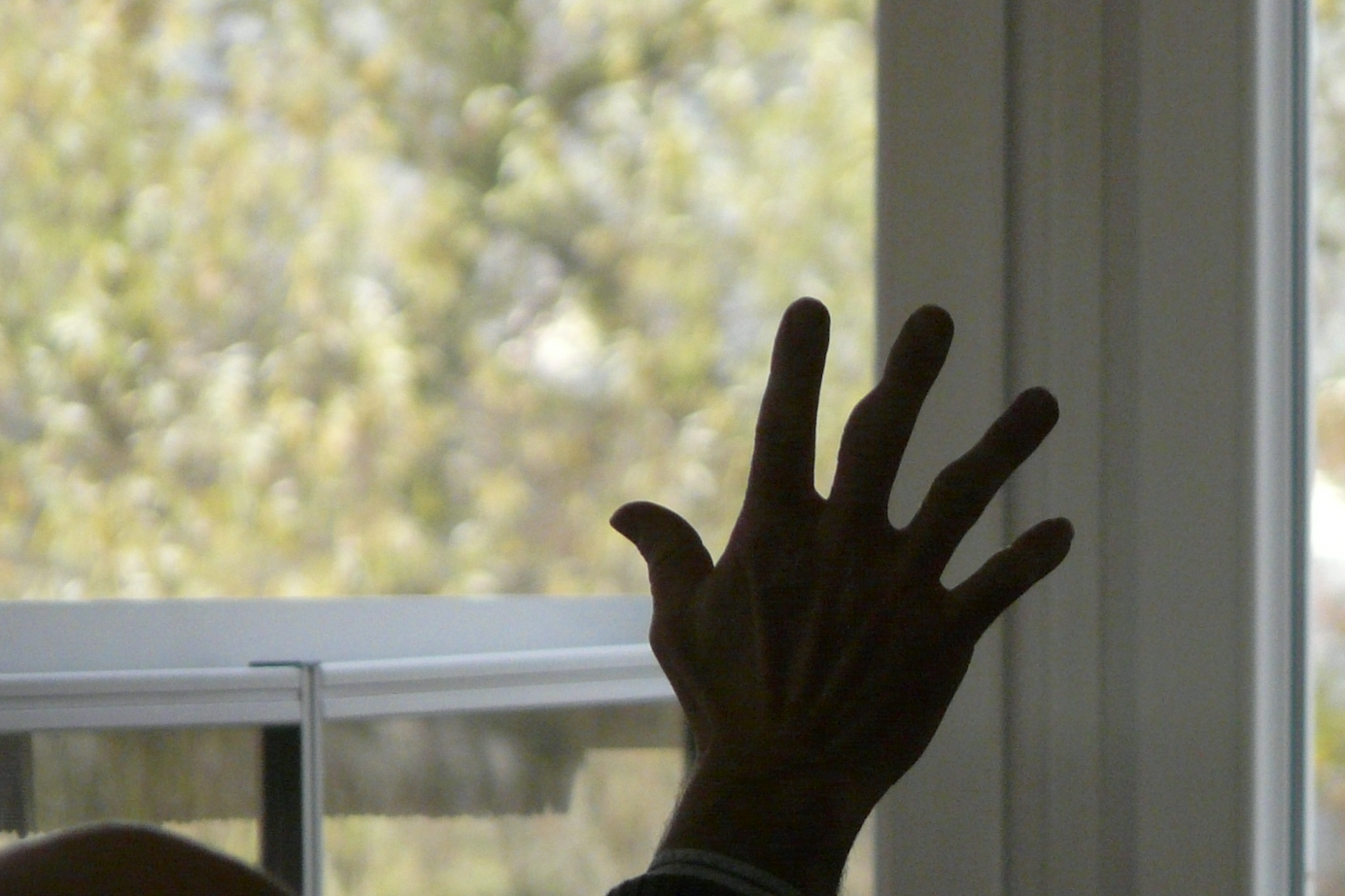 PRAYERS
Wir glauben, dass Gebet Kraft hat und Gott heute noch wirkt! Wir beten als Gemeinde jede Woche am Dienstag in der Zeit...
…von 18:00-21:00 Uhr gemeinsam – von Zuhause aus – dann, wenn es jedem am besten passt!
Zusätzlich treffen wir uns als Gemeinde einmal im Monat  mittwochs um 19:30 Uhr in der Gemeinde zu einem gemeinsamen Gebetsabend. Die Termine findest du im Kalender.
Du hast ein Anliegen? Dann schreibe uns unter dem Abschnitt KONTAKT mit dem Betreff "Gebet". Wir beten gern für dich!
Biker
Wir sind nicht viele – daher gibt es keinen Plan. Und deshalb treffen wir uns je nach Schicht und Wetterlage, um das...
… Thüringer Motorradparadies zu genießen.
Wenn möglich besuchen wir auch mal Motorrad-gottesdienste in der Umgebung.
Du bist herzlich eingeladen!
Bei Interesse, schreibe uns doch unter dem Abschnitt KONTAKT mit dem Betreff "Biker", oder sprich uns einfach im Gottesdienst an.
Calendar
25. October 2020

26. October 2020

27. October 2020

28. October 2020
… all current events have been cancelled …
We will stream our regular weekly events online only:
Sundays 10:00 am: Sunday Service
 Wednesdays 8:30 pm: WORSHIP&PRAYER
Jesus-Gemeinde Schmalkalden e.V.
Asbacher Str. 2a
98574 Schmalkalden
Tel.: 03683/600081
Facebook: > folge uns auf Facebook <
Instagram: